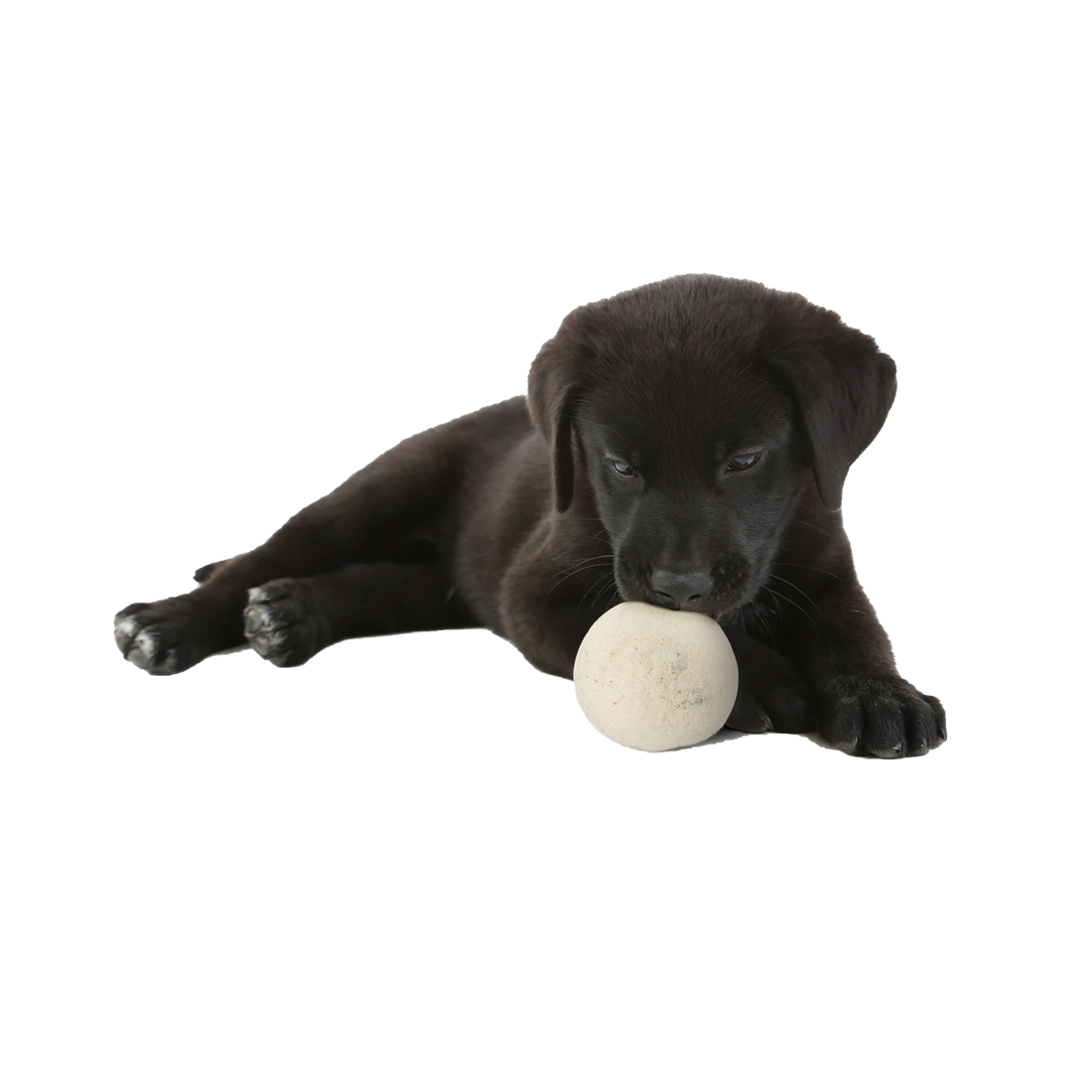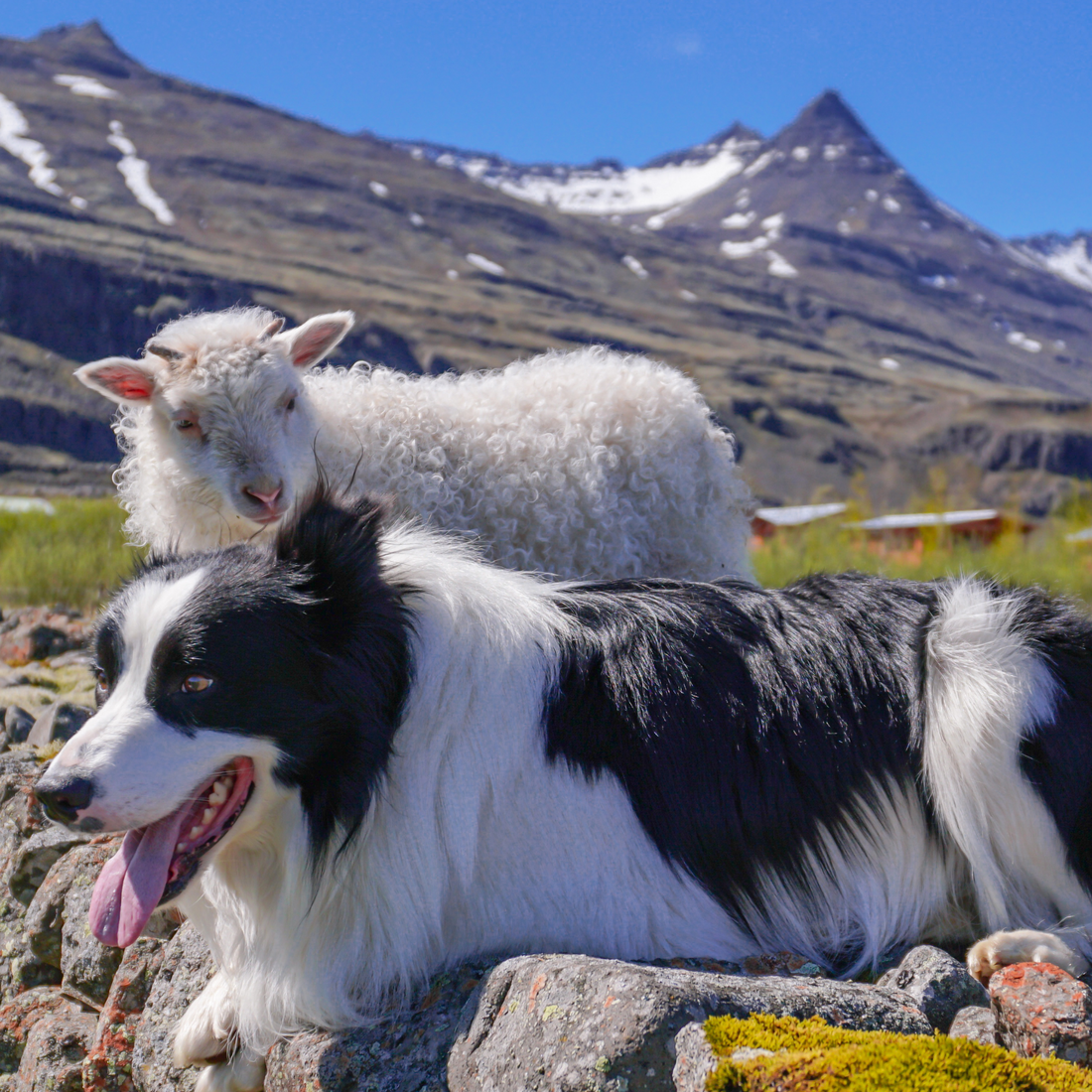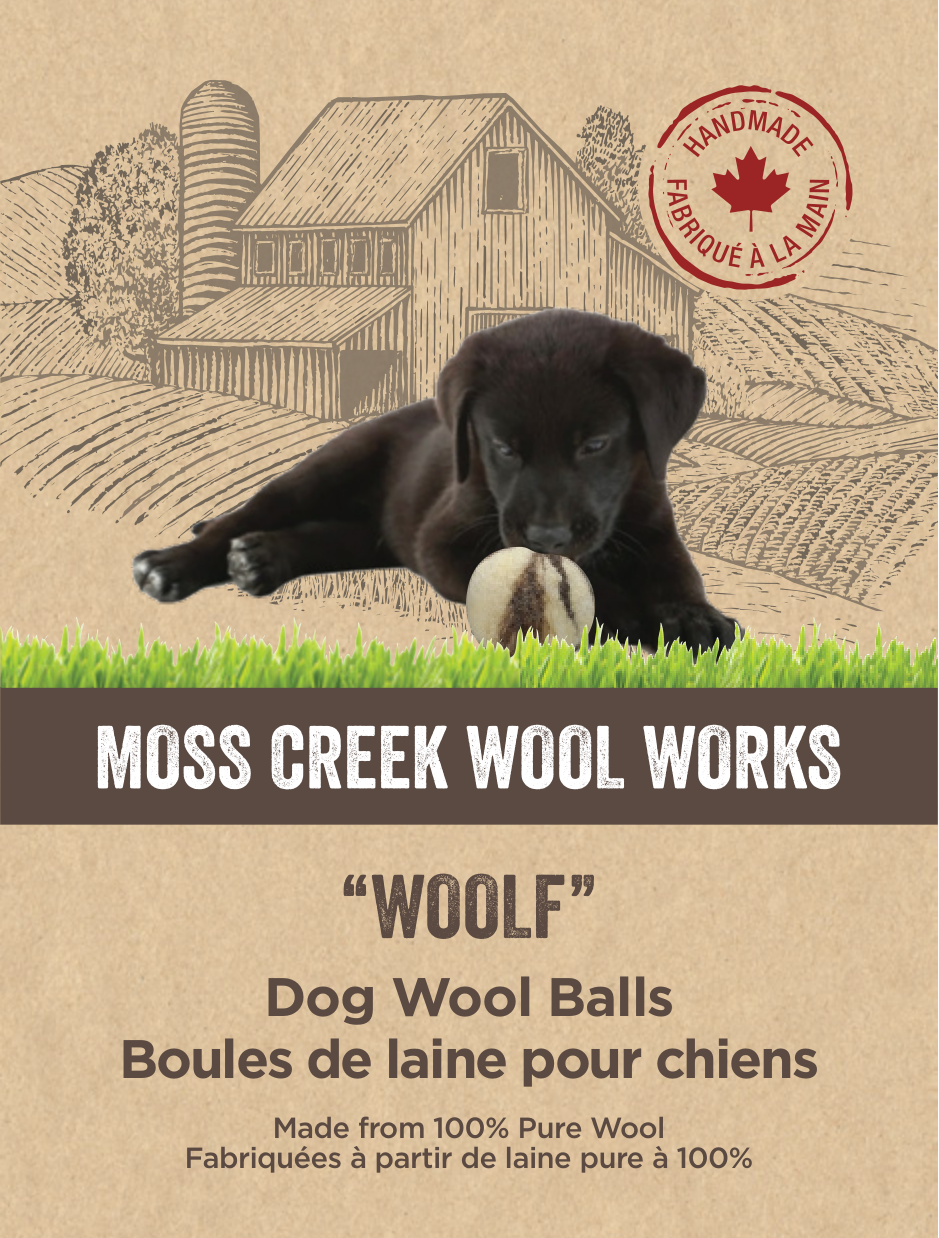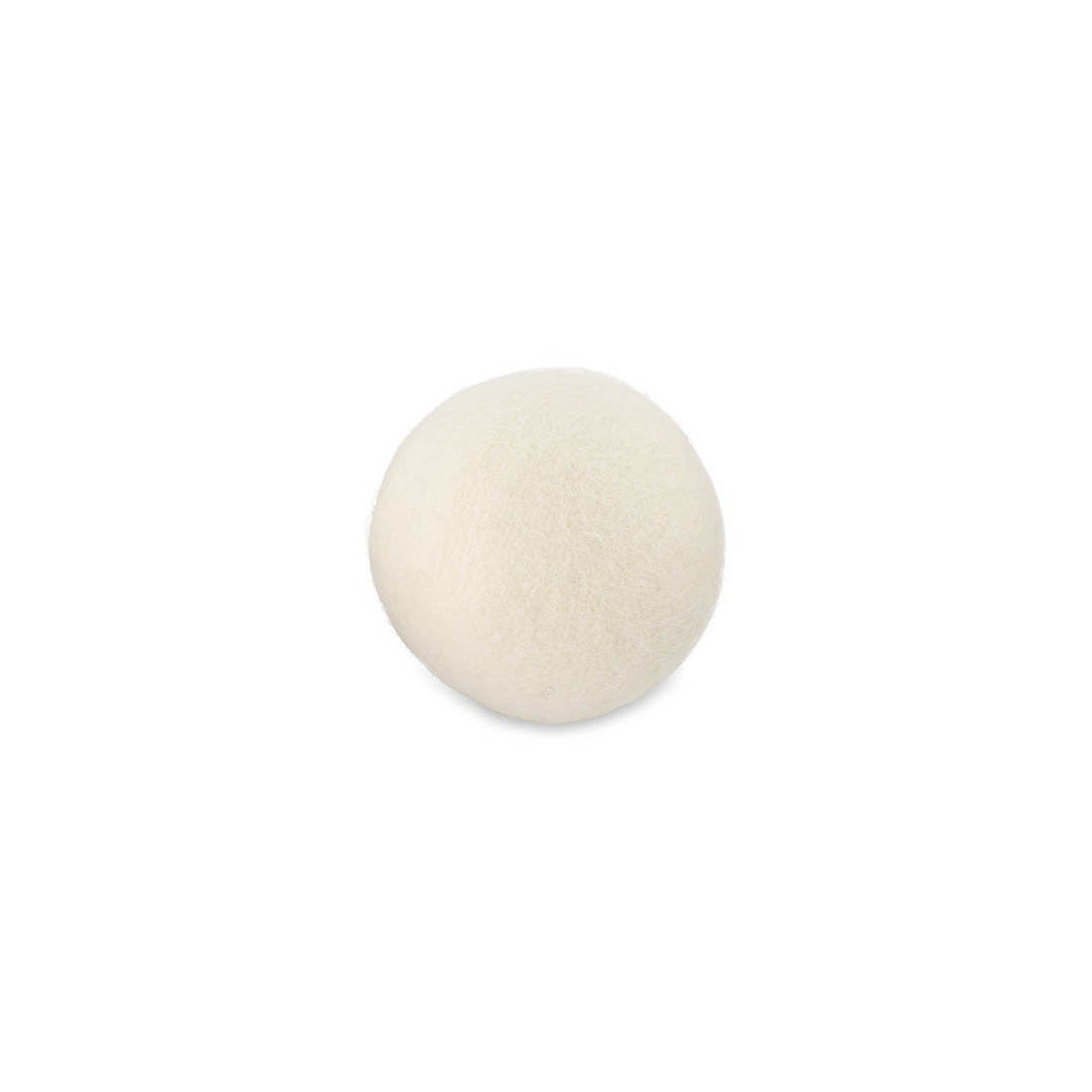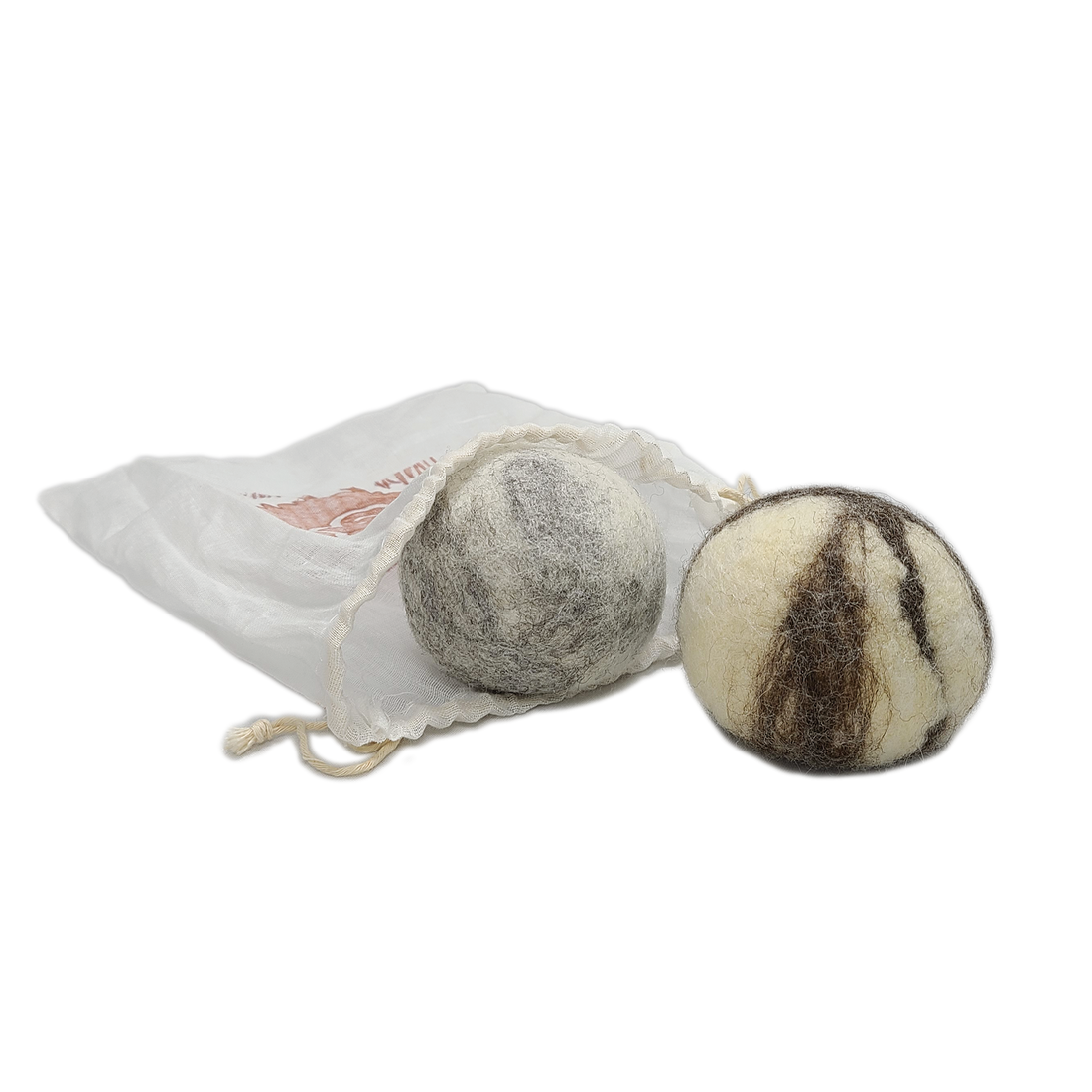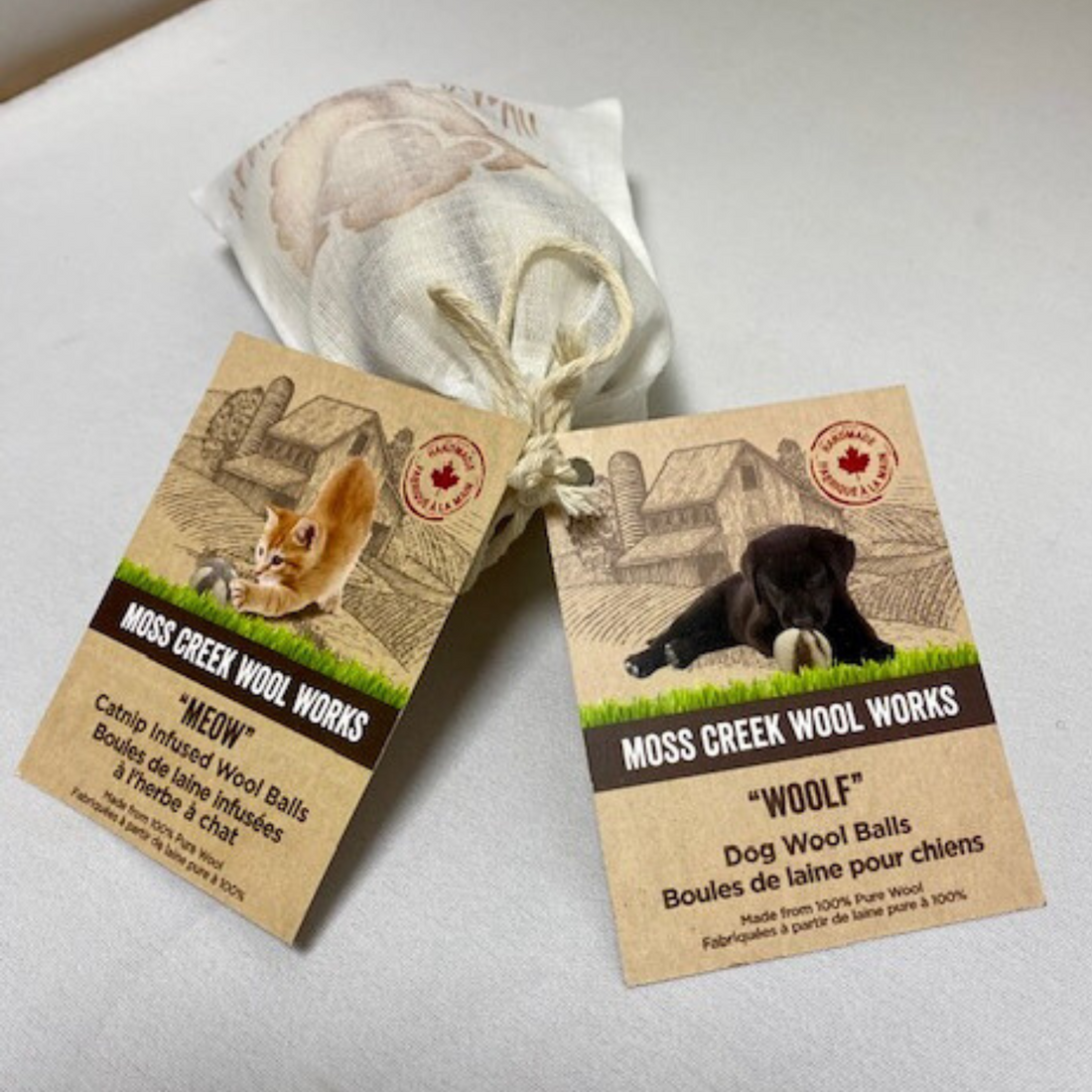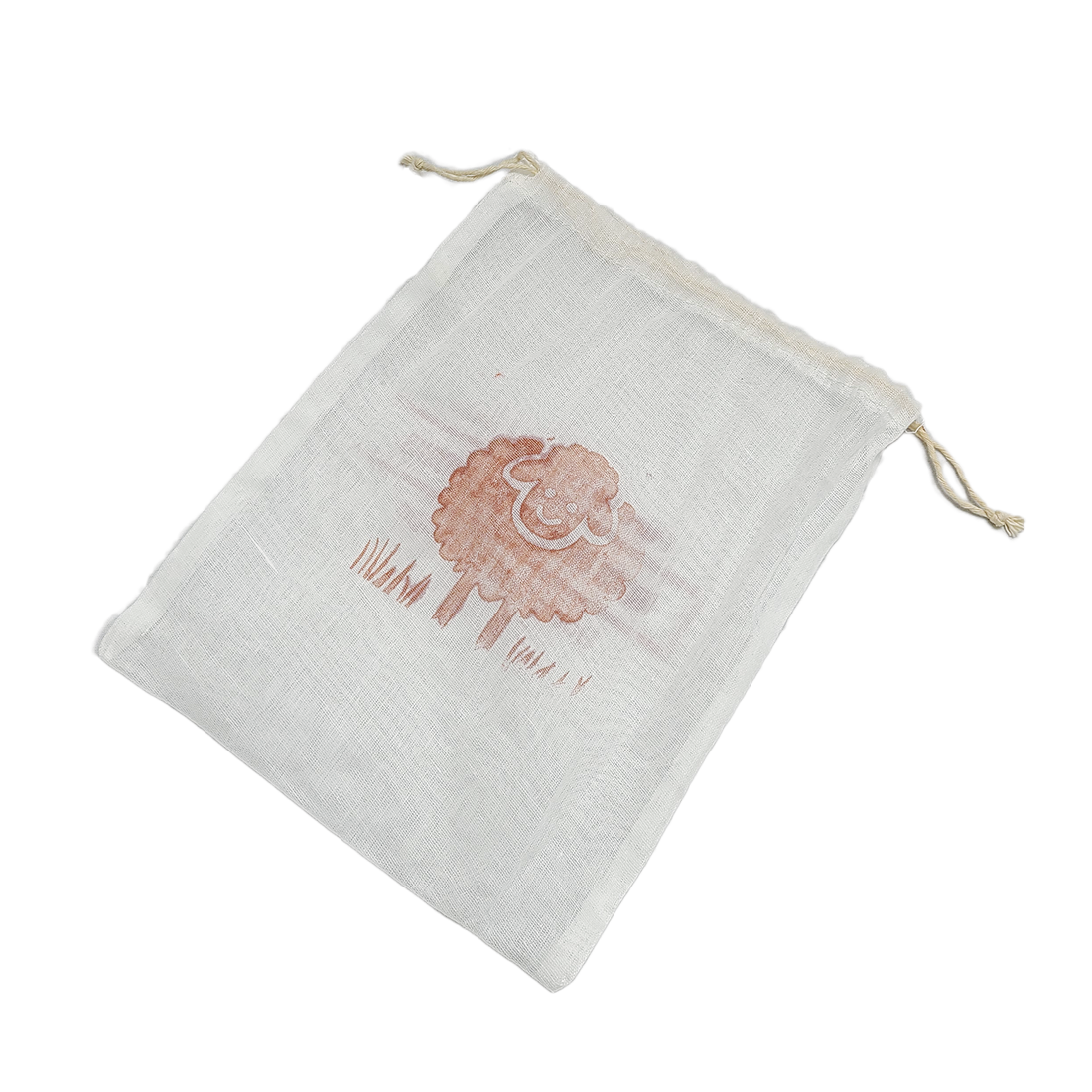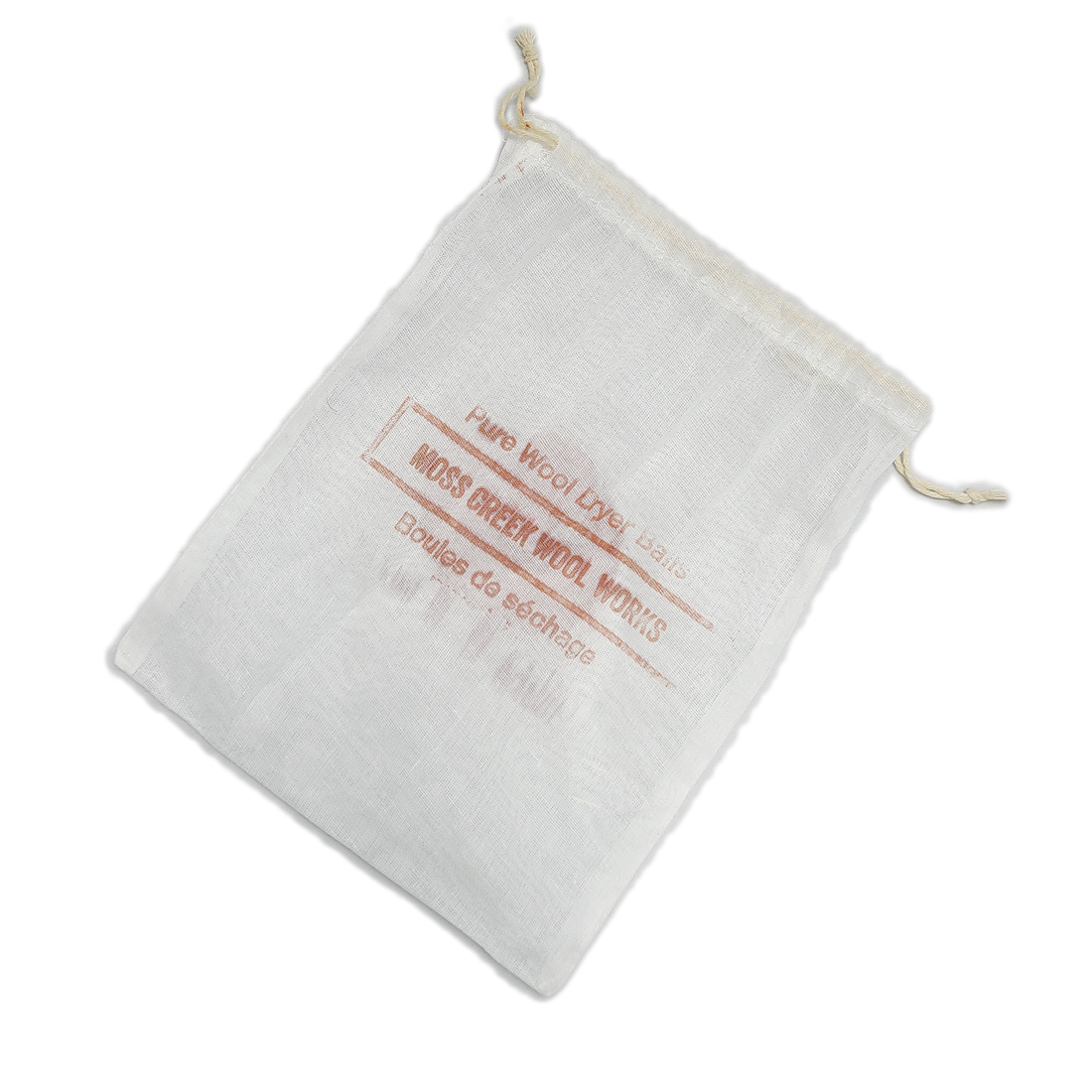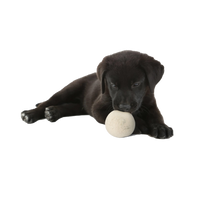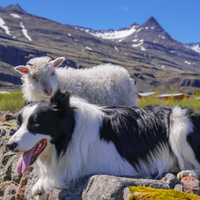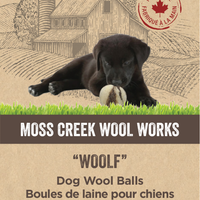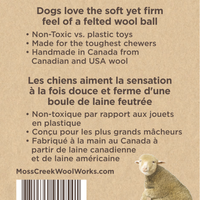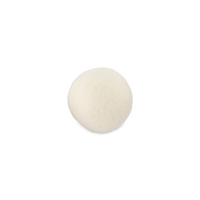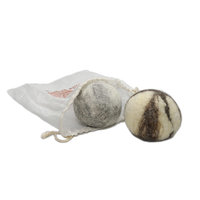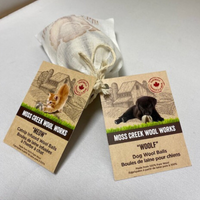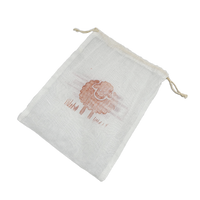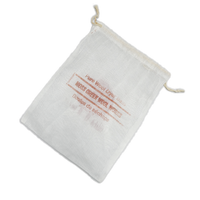 "Woolf" Balls for Dogs - Set of 2 in a cotton pouch
"Don't give a dog a bone.....give them a Wool Ball"
Non-Toxic

Made for tough chewers

Backyard biodegradable

Hand Made in Canada
Wool Dryer Balls aren't just for people...
Dogs love them, too!
Is your dog stealing your wool ball? Get them their own!  Dogs are naturally attracted to the scent of wool and love the feel of it in their mouths.
We're not making any promises, but since our balls are made of tightly felted wool, they are close to impossible to pull apart. Unlike with plastic or tennis balls, which can be dangerous when punctured, if your dog is clever enough to deconstruct their wool ball, there's no need to worry. We only use undyed natural wool so there's no harm to your best friend.
Cruelty-Free Sustainable Wool
We work with wool co-ops where the wool is milled locally to minimise our carbon "hoofprint".  
We're careful to only source wool from farms that never practice mulesing. It's critical for us that our sheep live free-range and are never exposed to chemicals including sheep dips. The sheep from our farm partners are raised for only their wool and not bred to eat.
Divine Coincidence?   
What does DOG spell backwards?