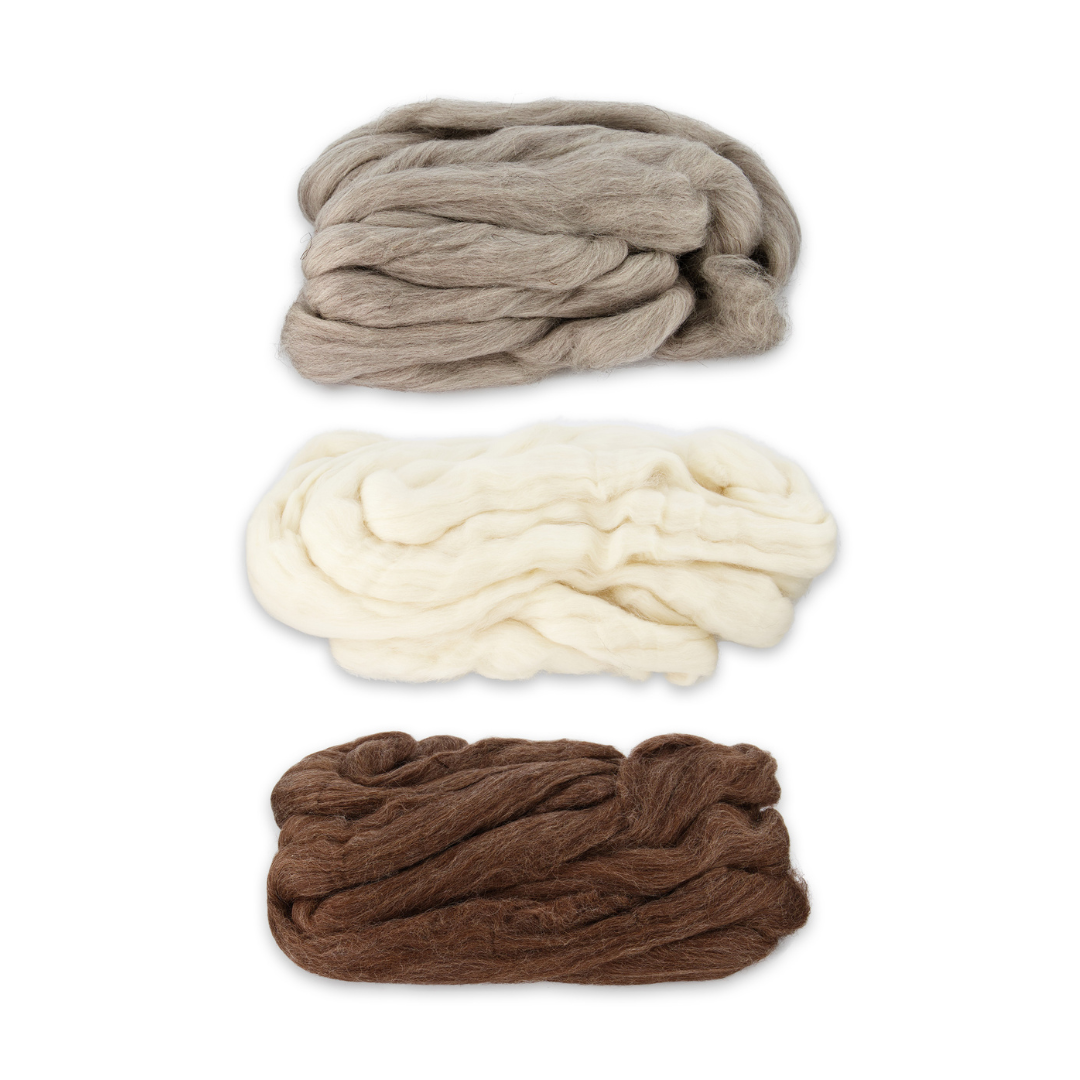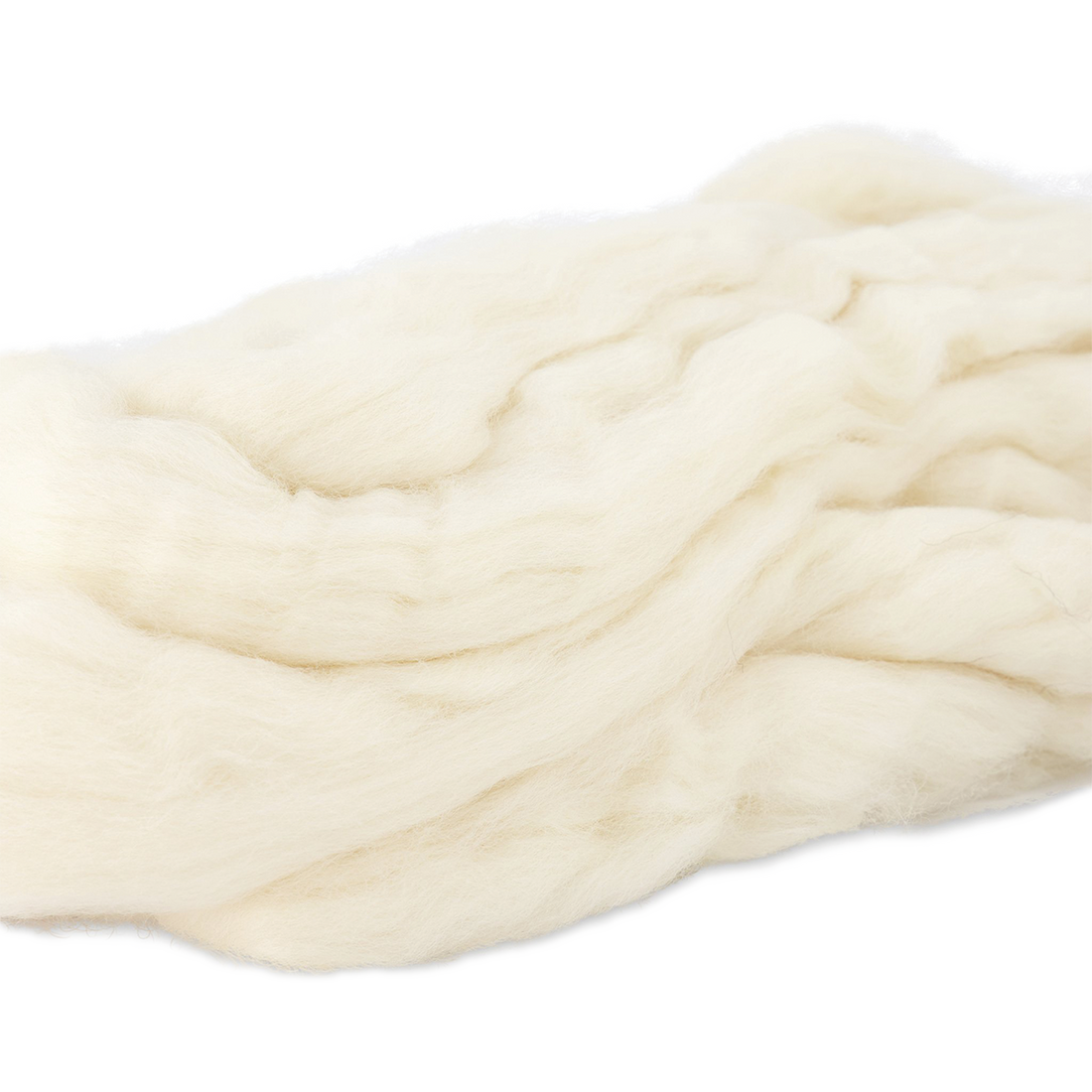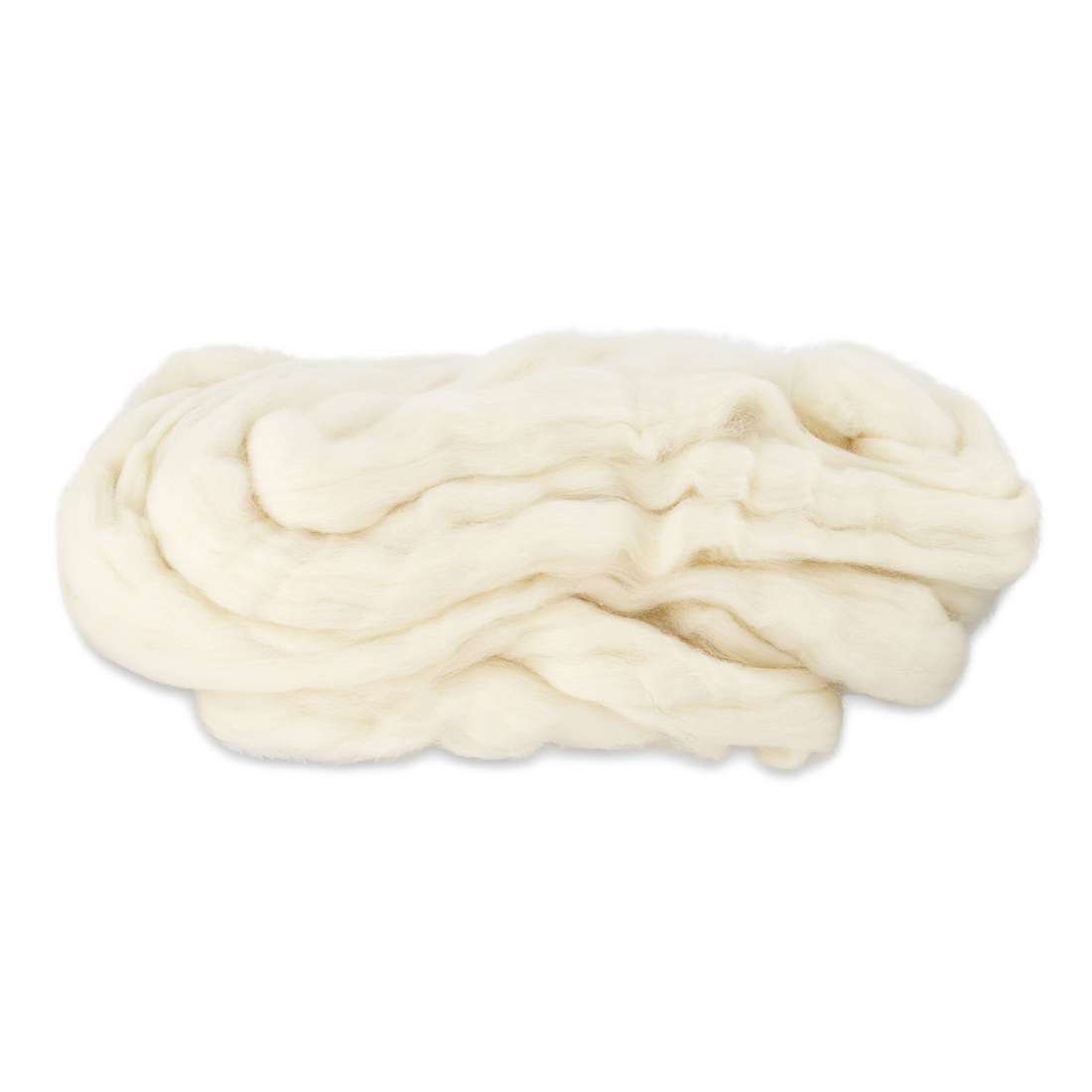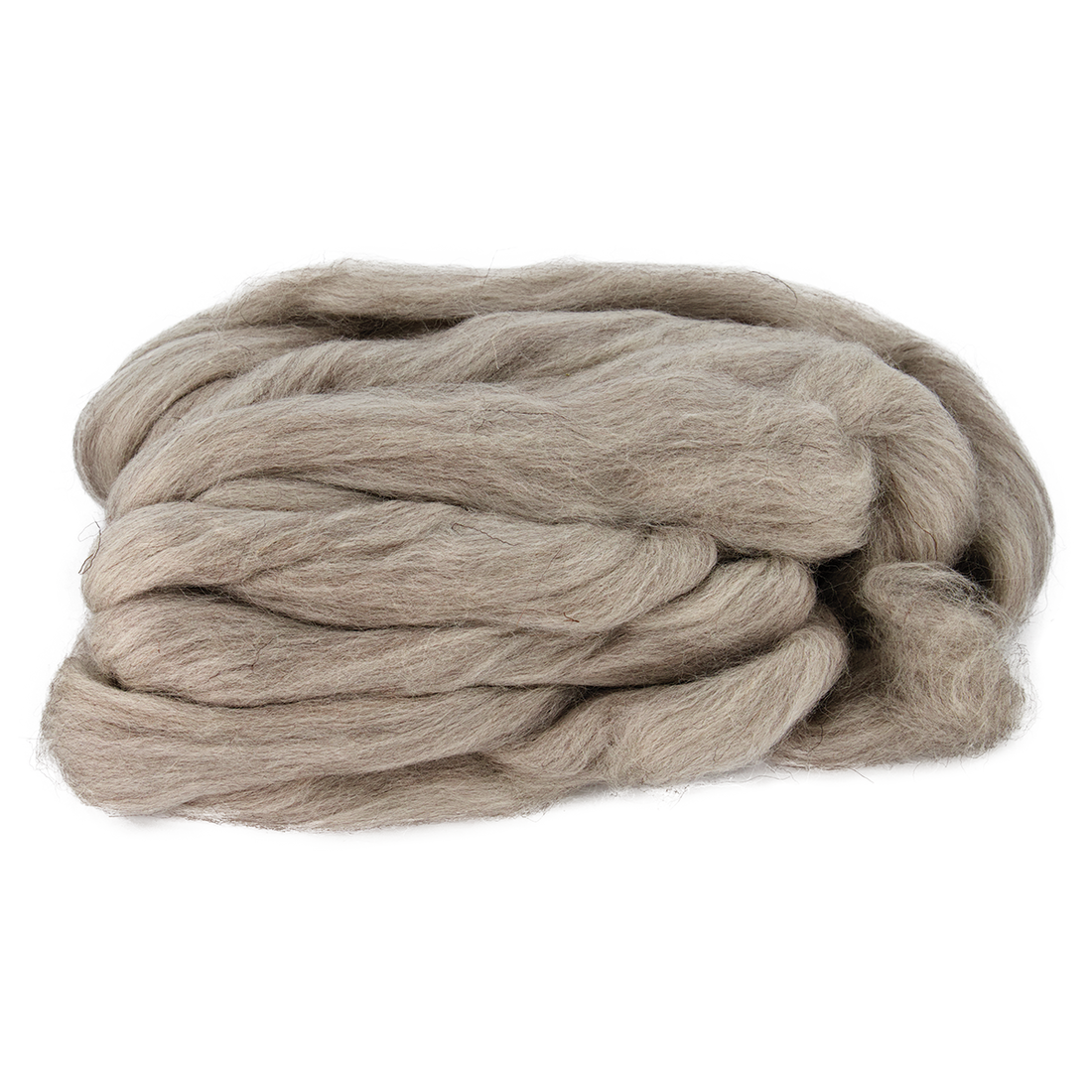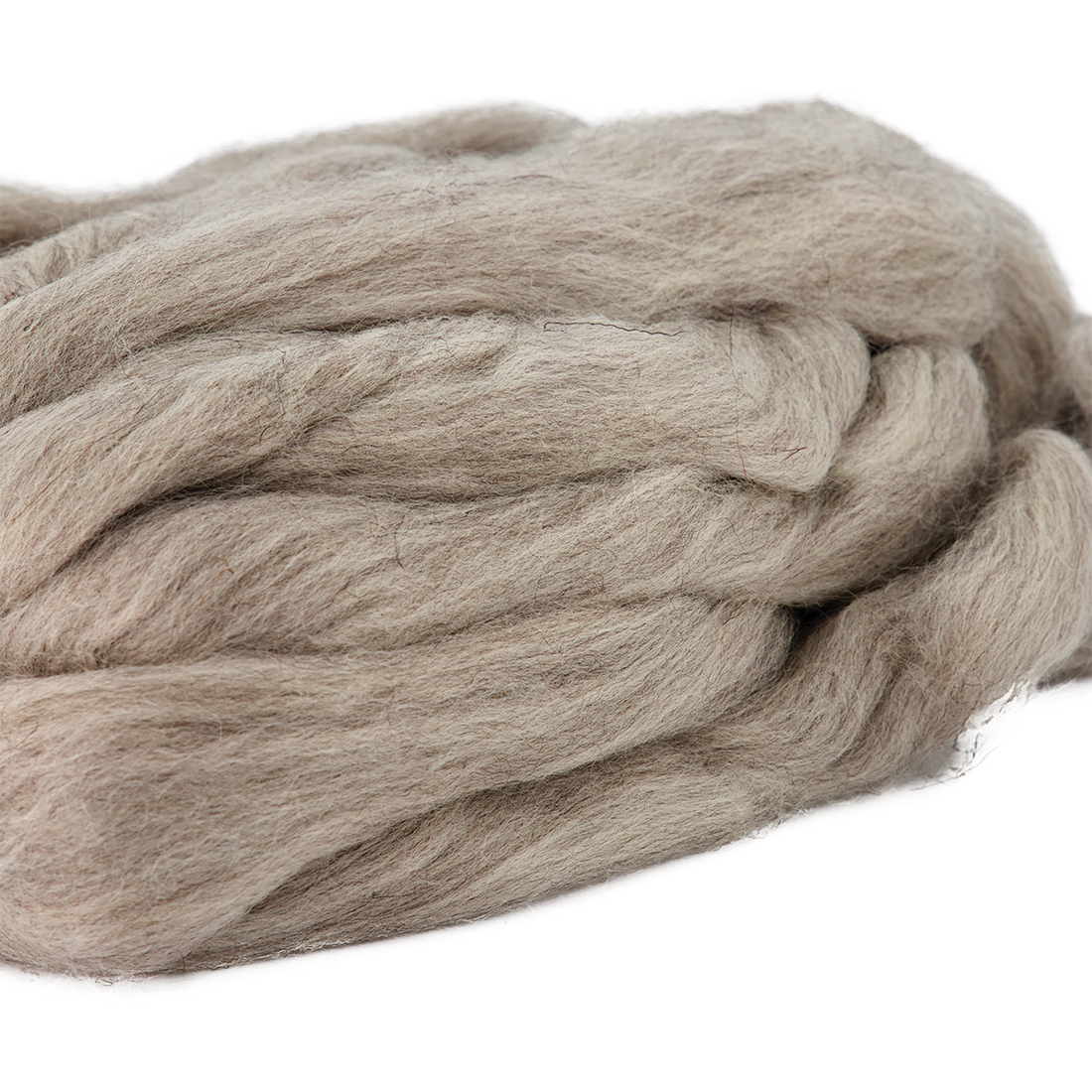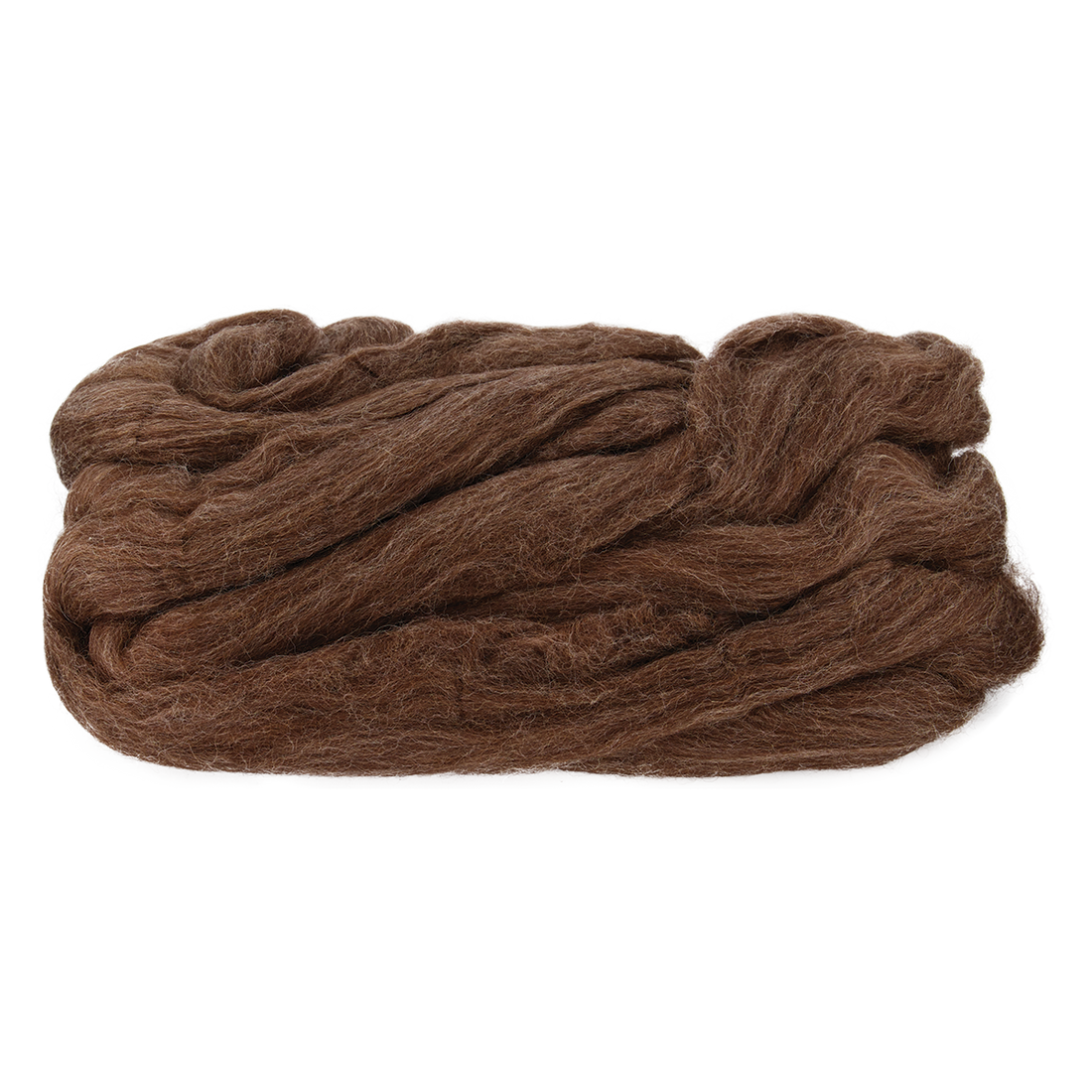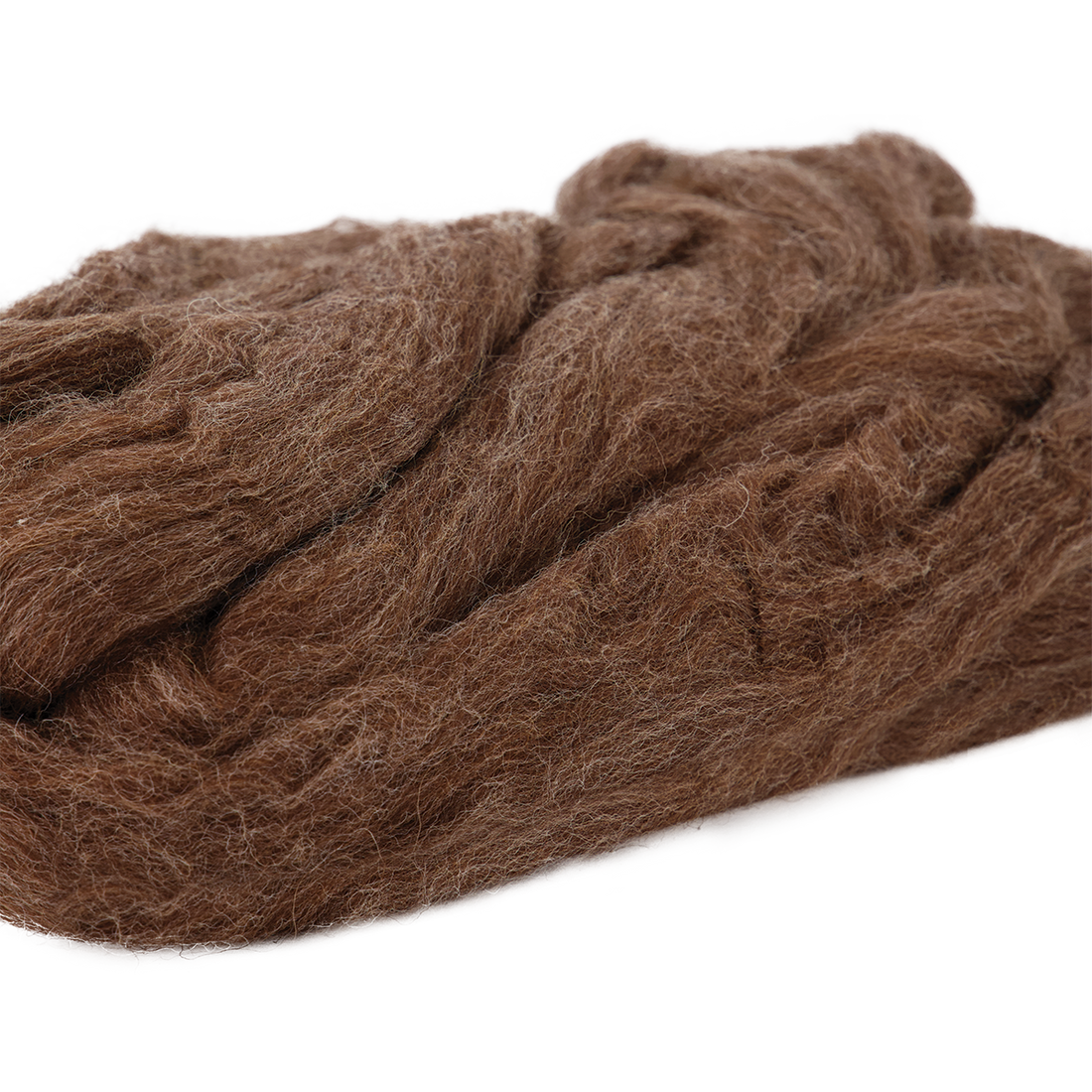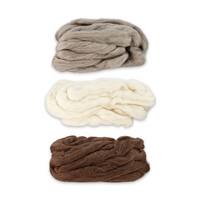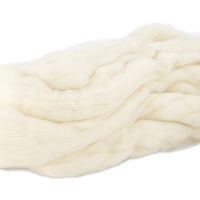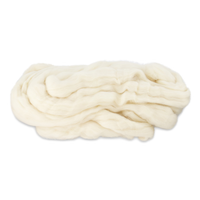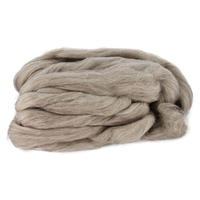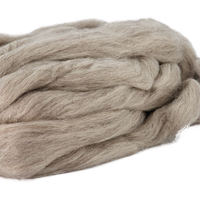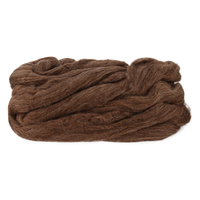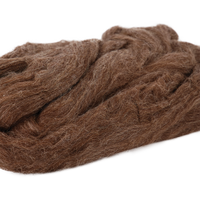 Feeling Crafty?
Wool roving is perfect for needle felting to stuff quilts or homemade dolls. (Or even make your own felted wool balls!) If you have your own spinning wheel or drop spindle you can use wool roving to make your own yarn.
Wool roving is available in White, Grey or Brown — all-natural wool colors that have never been dyed. To add color to your project, white wool roving can be dyed to any colour you like.
Wool Specification:
White: 25.5 micron — Superfine like cashmere
Grey: 25.5 micron — Superfine like Lamb Wool (FYI this is made by blending 20% black with 80% white wool)
Brown: 27.5 micron — Fine like regular sheep wool.
Sustainably Sourced:
Although we source wool from around the world, we only work with wool co-ops where the wool is milled locally to minimize our carbon "hoofprint". The finest wool comes from regions with a cool climate and high altitude where the sheep are able to roam freely throughout the year. Our white wool tends to come from ranches in Montana and South Dakota while the coloured wools most frequently hail from Patagonia and Europe.
Cruelty Free:
We're careful to only source wool from farms that never practice mulesing. It's critical for us that our sheep live free-range and are never exposed to chemicals including sheep dips. The sheep from our farm partners are raised for only their wool and not bred to eat.